Updated Nationwide Records Search
When do I have to show police my ID?
How to Find Out If You Have an Active Arrest Warrant in Any State
If you're not sure you have an outstanding arrest warrant it is crucial to find out. An active arrest warrant can affect your current career or become an issue with a potential job opportunity if they run a background check. Also, if you get pulled over by the police for any reason the arrest warrant will no doubt show up on your file. Even if you lived in a previous state or traveled out of state and got a warrant for an unpaid ticket and/or failed to appear in court the arrest warrant will appear on your record.
Luckily you have a few alternatives in your efforts to find out if you have a pending arrest warrant. First you can deal with the local courthouse and see if an arrest warrant is on file in your name. You will not get any information over the phone about your warrant with the records department so you will have to go in person. This is a time consuming approach and typically the court records department in most counties are only open during normal business hours.
One of the best options available to find out if you have an outstanding arrest warrant is to use an online search system to retrieve the information instantly. Using this method to conduct a background search for a warrant history is the most convenient, safe, and secure way because you can get any information you need on arrest warrants right from your personal computer and in the privacy of your own home.
Do Arrest Warrants Expire?
Typically, an arrest warrant does not expire and stays on your record until you satisfy it with the state or get it removed from your record. This could bring serious consequences for you if you have a warrant in your name, whether you're aware of the warrant or not. Educate yourself with the laws of your state or county where the arrest warrant was issued so you can better understand the process and your options.
Dealing With An Outstanding Warrant
Updated Nationwide Records Search
Accurate * Confidential * Secure
*ArrestWarrant.org provides a complete, accurate search database which allows access to Active Arrest Warrants Nationwide. Our search system will check thousands of sources, public databases, and proprietary search databases for accurate results. You will be able to download and view the records and reports within minutes. You can get the report you are looking for easily and effortlessly right from your own computer.
*Search Includes: Complete Background Check for any person including; Outstanding Warrants, Arrest Warrants, Court Records, Criminal History, Bench Warrants, Driving Violations, DUI Records, and more.. Find all records on file for any person in any state.
*Secure Search: The search system is designed with the consumer in mind to provide an easy and instant The search system is designed with the consumer in mind to provide an way to search court and public records for any person nationwide. Your searches and membership transactions are secured through our world class merchant services.
All searches are confidential and secure. Searches are not recorded with any government bureaus. Person's searched are not notified in anyway. Our public record information is obtained from official data feeds from public and private databases.
ArrestWarrant.org and subsidiaries are not a consumer reporting agency based on the Fair Credit Reporting Act ("FCRA"), and the information should not be used in whole or in part for the purpose of furnishing consumer reports. Please see our privacy policy link below for full disclosure of terms.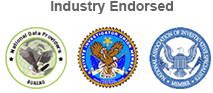 Types of Warrants
What are Warrants?
The main types of warrants include search warrants, arrest warrants, execution warrants and bench warrants.Arrest Warrants are issued by a judge to allow police or serving official to apprehend a person for arrest and have them appear in court. Search Warrants are Issued to obtained a suspect through someone's property. Bench Warrants are Issued is someone as failed to appear in court or was held in contempt of court, and calls for their arrest.
What are Active Warrants?
Active warrants are essentially unfulfilled arrest, bench, search or execution warrants. These may also be referred to as "outstanding warrants."
Searching for Active Warrants?
Each state provides a database of active warrants gathered from all local government agencies, and these are typically accessible through the state's Department of Corrections or police department. You can also use search sites such as www.arrestwarrant.org that offer the opportunity to search nationwide for active warrants against someone.
Child Support Warrants?
Family courts across the country handle enforcement and regulation of child support payments within their jurisdictions. Child support warrants are frequently issued by the presiding judges in these courts in order to attempt to collect arrears in owed support payments. These warrants allow garnishment of paychecks and arrest of the individual named, and are a type of bench warrant.
These warrants vary in type and name depending upon the jurisdiction issuing them. Your city or state may have different warrants that are outlined on the corresponding official websites. Private search engines allow you to simultaneously search multiple jurisdictions at once if you need to find court warrants in your name or someone else name. Unfortunately, public sources of criminal warrant information do not cross state lines, so you must conduct a warrant search in every county or state where the person has lived in the past. Search services such as www.arrestwarrant.org offer the ability to search multiple databases at once, saving you time and effort in the process.
What are Federal Warrants?
The U.S. Marshals fulfills nearly 40,000 federal warrants each year and helps state and local agencies to apprehend an estimated 73,000 felony fugitives annually. U.S. Marshals are Federal agents are charged with serving federal warrants, arresting fugitives, conducting federal drug investigations, finding parole & probation violators, as well as assisting state and local authorities in finding their fugitives and most wanted persons.
What are Citation Warrants are issued by the police department in regard to traffic infractions. These may be given to the driver in person or mailed to his or her home. The driver may then either pay the citation or go to traffic court.